About Us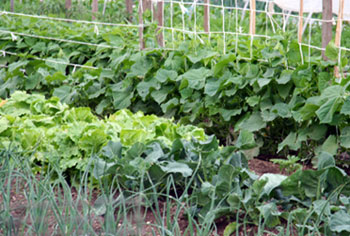 Turtle Creek Farm, Inc.(TCF) is a Nebraska Corporation located in Springfield, Nebraska, just outside of Omaha. It is a family owned business, with me (Jenny Christensen) doing the marketing and my husband (Kurt Christensen) doing everything else from taking orders, answering questions, shipping and accounting.
We are avid vegetable and flower gardeners and hosts to the "Bamboo for Nebraska" project, with a greenhouse dedicated to growing mountain bamboo in Nebraska. TCF is also home to our New Forest Ponies, "Rex" the dog, and our three (plus numerous visiting) cats. We raise ducks and chickens – our family flock – for the eggs and entertainment they provide.
Check out our chemical-free solution for keeping livestock water tanks clean at www.stocktanksecret.com.
Our Goals
To help people like ourselves solve everyday problems.
To protect the environment with chemical-free, organic solutions.
To have fun!
Our company was started because we wanted to help livestock owners and gardeners like ourselves solve common everyday problems. We care about the health of people, animals and the environment and always strive to use organic, natural, or chemical-free solutions in our products.